What Our Clients Say...
" We have recently carried out works in our three SuperValu Stores in the Dublin area and we worked with Storefit on all three of the projects. I have to say that I found Storefit to be very professional and was carried out to the highest of standards. All three stores continued to trade while the works were being carried out and Storefit were very flexible and accommodating in ensuring that trade was not disrupted. I would have no hesitation in recommending Storefit."
Luke Moriarty, Managing Director, SuperValu Palmerstown, Balbriggan & Skerries

"Having consider a number of different shop fitting companies for my complete re-fit, I am very pleased to have chosen Storefit Shopfitters who performed exceptionally well, even under a difficult and tight programme, while I remain trading"
Eddie Mullins, Proprietor, Fitzgerald Menswear, Cork


"On behalf of Harvey Norman, we would like to express our delight with the service received from Storefit Shopfitters Ltd. Their advice, design, fitout and service were of the highest standards and I would have no hesitation in recommending them to any prospective business regarding setup or revamp. We would like to take this opportunity to thank Storefit Sshopfitters Ltd. and wish them the very best in their endeavours. "

Gareth Sheehan, Facilities Manager, Harvey Norman

"Our recent 25,000 sq.ft. flagship store development in Headford, Co. Galway was very special for me and my family, as this was where the business was started by my father, Patrick Joyce. We wanted to be innovative and provide an ambiance and offering that would be second to none in Ireland and I am delighted to say that we have achieved this. Though I had worked with Storefit Shopfitters on other projects in the past, I gave consideration to other companies also, but decided that Storefit were best placed to deliver my requirements ... and I am delighted with their performance. The personal involvement of the whole team, from the CEO to the Installation Team, was second to none. Their advice and consideration extended far beyond their own scope of works. I am very happy that I chose Storefit Shopfitters for this project and a store visit would clearly show why as the end result, which was delivered on time and within budget, is exceptional."
Pat Joyce Jr, Proprietor, Joyces Supermarket


" Storefit have not only designed the shop to incorporate all the different product groups, they have project managed the installation right through to completion, giving specialist advice with regards to the latest technology ensuring my store remains up to date, Storefit are pleasure to work with"
Geoff Murphy, Soundstore Ireland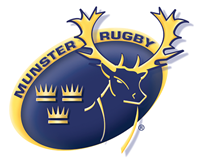 "Having fitted out three shops over the couple of years using Storefit, I have found them to be professional, flexible and completely reliable. A company who are able to deliver on time and to a budget. They have always worked hard within tight schedules and are a pleasure to deal with."
Denis Hurley, General Manager, Munster Rugby Shops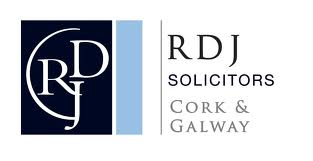 "We have no hesitation whatever in recommending Storefit. Their design, workmanship and, above all, rigid compliance with time deadlines was first class. We wish them continued, deserved success"
Richard Martin, Managing Partner, RDJ Solicitors,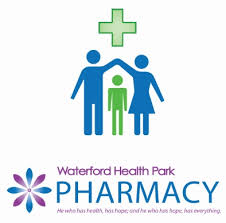 "Storefit have worked on projects in my Pharmacy numerous times, including the full fitout and also a substantial refit, when I installed a new robotic dispensing system. As a company they are flawless and made each stage stress free. Storefit's people are trustworthy and fantastic to deal with. They are simply the best in the business. I couldn't recommend Storefit highly enough"
Rory Moore, Owner, Waterford Health Park Pharmacy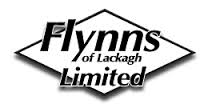 "I would like to complement you on your company, StorefitShopfitters Ltd., and service that you provide. In our recent revamp we had the pleasure of dealing with your company and a lot of members of your staff. Whatever is your policy in customer training would love to take a leaf out of your book. From Dan, Pawel, and, Larry and the others who were here, they all provided an excellent service.
In my 35 years of retail, I have never dealt with such a committed staff. No matter what we asked to be done or changed, it was done willingly and to the highest standard imaginably. There never was a complaint about why it needed to be changed an hour after they might have already put it in place.
A lot of retailers who are planning revamps would have come to look at our store and they are amazed how well we speak about your company so I do hope that you get business from this. Once again just wishing you all the best in the future and we look forward to our next revamp."
NaonieFahy, Manager, Flynns of Lackagh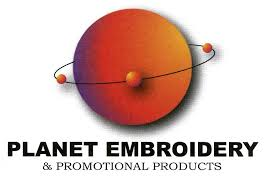 "It is with great pleasure that I write this testimonials to formally congratulate Dan Morris and Storefit Ltd. on the outstanding service you afforded us recently when we approached you with a request to install a new shelving/hanging system in our offices.
Here at Planet Embroidery and Promotional Products, our customers are paramount to our continuing success, and as we ensure they receive nothing less than a first class service. We pay attention to the smallest of detail, ensuring our customers continue to be completely satisfied and are confident to use our services again and to refer us to others. We were delighted to see this costumer focus being mirrored by Dan and the staff at Storefit Ltd.
Dan listened to our needs and was extremely prompt with his quotation. Storefit prices were fair and competitive and presented in a professional manner.
Your staff were friendly and professional in carrying out their work and despite the awkwardness of the job they completed the work with little or no disruption to Planet Embroidery.
We found Storefit Ltd. to be very professional in every way and I would have no hesitation in recommending Dan Morris and Storefit Ltd. to my clients, friends and family."
Dan Cronin, Director at Planet Embroidery & Promotional Products

"I would take to formally thank you and the crew at Storefit, for the service and attention to detail you have demonstrated to us in St. Vincent de Paul Society during our recent outfits.

The installations in Gerald Griffin Street Cork, Kinsale, Mayfield and more recently in Blarney have been most satisfactory. The entire process from planning the layout, the provision of detailed costing through to the final finish was both professional and thorough.

I would have no problem in recommending Storefit to anybody considering a fit out or make over to their shop and wish you and all at Storefit every success in the future. "
Liam Roche, President, Society of Saint Vincent De Paul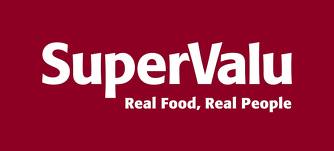 "Eamonn, it's not often that I comment positively but just to mention the dedication and approach that Michael, Larry and the crew brought to this project was commendable and very welcome as the expectations were set very high. As a result of great attention to detail the store looks fantastic and is a credit to all involved."
Ciaran McCormack, Retail Project Manager,Musgrave Retail Partners Ireland SuperValu Celbridge